Phil. What to say? Or, shall I say, what not to say?! If you've ever met this guy, you know exactly what we mean… Phil, our Controller, is very different than your average Controller. Sure, he wears swanky outfits and makes us all look underdressed on a daily basis, still uses a pen and paper, eats at Satay Brothers, and enjoys legendary Pirate Nights at McKibbon's, but we really love having him around. Not only is he in charge of holding the $ fort, but he's got tight marketing skills and a sharp entrepreneurial mindset. (And, some pretty wicked lip-synching skills that he likes to show off when he's rocking it out to Pearl Jam. ? Would you believe that he's watched Pearl Jam perform live over 10 times? #Groupie) -Oh, and did we mention that Phil shops so much on Amazon, that he's got his own "Phil-approved" stationery and business supply section on the site?
Nah… Just kidding! ? By now you're probably wondering why Phil, a Controller, from a large firm, decided to jump ship and join the AmpMe team, right? (Rest assured, it has nothing to do with his slight pirate obsession and childhood dream of walking a plank.) How about we let Phil tell you all about himself…
     The floor's yours, Phil! ?
Why AmpMe? Why the startup world? Now THAT's the million dollar question. From an outsider's point of view, it might seem insane to leave a Big 4 Manager job, for a Startup, all while my wife and I were expecting our first child! ? As crazy as it seemed, to me it was the best move I could make. I've always had a deep admiration for the Startup world: the opportunity to build something from the bottom up and change the way we do things. How could I pass on that? I'd actually have the opportunity to have a direct impact and be involved on an entrepreneurial level, from a-z. As for AmpMe, in my opinion, it would have been insane to pass on this opportunity. The effect that this app can have on the way we listen to music is mind-blowing. Add to that, the fact that I get to work with a bonafide Dragon and a team of brilliant people that are all gunning for the same goal; I would have been a lunatic not to take this job.
Now let's dig into it some more. Tell us more. We want the truth. ??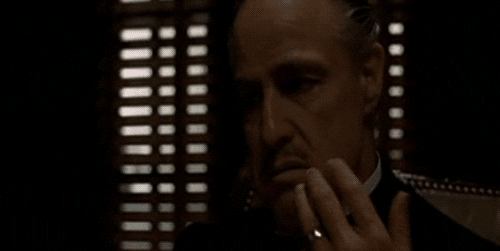 1. What's it like to leave such a corporate environment and transition into a startup? Tell us about it. It must have been quite a change.
Besides the dress code?? The major difference, and one of the aspects that attracted me to the startup world, is the forward thinking mindset you find in our kind of business. Unfortunately, due to their size, big organizations make it difficult to be proactive. Startups, on the contrary, are always challenging the way we do things. That was a welcomed change for me. A major challenger was the absence of any processes (lets not forget I'm an accountant). Going from an organization where everything is controlled to one where everything needs to be put into place can be intimidating (but a nice challenge to take on!). Another challenge was getting used to all the IT tools. Terms like Slack, Mixpanel, Parse, Github were all foreign to me before I stepped through the AmpMe doors. Again though, for someone who likes to learn as much as me, it's a great environment to work in… ?
As for the perks, there are so many. Our daily AmpMe parties where someone acts as the dj and we all sync up our phones are great! The Song of the Day Channel on #Slack and the Nerf Gun Battles are all a nice change of pace from the Corporate world! Oh and I get to wear a baseball cap to work. ?
2. What is it like to be a Financial Controller at AmpMe? What do you do on a daily basis apart from guarding the stacks cash?
My main tasks pertain to financial reporting (the numbers) as well as some human ressource stuff. But that's not it (picture an infomercial salesman pitching this job). For the price of a Financial Controller job, you can also help setup the new office, help negotiate financing contracts, help with some marketing stuff AND help organize events. As Martin-Luc likes to say, "Go Big or Go Home!"
3. What is it like to work with a Dragon? 
Great. In the short time I've been here, I've learned so much from him. Gary Vee mentions that if you surround yourself with certain people, their confidence rubs off on you. Working with MLA is proof of this.
4. In the short time that you've been here, what have you learned from working at AmpMe? 
Where do I begin?? I've learned that there is slew of brilliant, talented people in Montreal and that the startup community is very tight knit. I've also learned that you cannot be scared to fail. In snowboarding, they say that when you hit a jump, you need to go all in. If you slow down last minute because of hesitation, you won't get enough distance and you'll break your face. This applies to startups as well. As I mentioned before, we have a chance to change the music landscape; if we're indecisive, it just won't happen. And, you can be darn sure that we WILL make it happen. 
5. What would you say is the coolest thing about working at AmpMe?
The crazy mix of people. Our team is a mix of Canadians, Iranians, Aussies, Andorrans, Russians and Frenchman. How amazing is that? Oh, and we also have a VR room.
6. What's the toughest thing about working at AmpMe?
Besides the adaptation period, nothing. I love coming in to work and look forward to it before I go to bed. (Ya I know…?)
7. One piece of advice you'd give to somebody looking to join the startup world?
Don't be scared to take the plunge. Put your cartesian thinking aside and go for it. It can be the most rewarding thing you ever do.
8. What does it take to work at AmpMe? What kind of person does one have to be to "make it" on the team?
You have to be ready to hit the ground running! In a few words, you need to be ready to work hard AND play hard. You also need to be ambitious and willing to take this company to the next level.
9. What's your strongest asset?
I'd say it's my capacity to adapt.
10. Words to live by: "Life's too short, so love the one you got. Cuz you might get runned over or you might get shot."
Although Phil's only been around since this past July, he's definitely made an impact. He joins in when we need some extra Q/A time, he brings plenty of great ideas to our marketing efforts, and he's always willing to lend a helping hand to anybody that needs it. He really brings tons of positivity (and, bad jokes) to the office! Here's what his colleagues have to say about him…
     ?? ☝????? ??
"From the day I met Phil, I was impressed by his methodologies. He always seems to know exactly what to do to improve our current processes or the lack of it. He is pragmatic and a real team player, that certainly comes from his years in Football. GO PATS!!" – Marc M.
"If it wasn't for the CPA title next to his name, nobody would even believe Phil is an accountant. In fact, he started as a Controller at AmpMe, but ended up controlling way more than just our finances… He does so much that I couldn't even begin to list everything here. It would be way too long! I recently saw a video of him rapping, which I believe, if made public, will lock his career to startups for ever. (Come to think of it, this works out perfectly for us!)" – André-Philippe P.
"The Most Fun, Compassionate And Reasonable Controller I've ever had the pleasure of meeting. His care and attentiveness to every detail of this company is exceptional to say the least. A great aura to have in the office!" – Mahdi K.
"Once Phil asked me to explain how AmpMe works and why sometimes it doesn't work (don't worry, this doesn't happen too often!), which resulted in a great conversation! We ended up chatting about complicated topics such as the operating system process schedulers, how the Internet works and why packet round-trips form a normal distribution, and Phil really did get all those complex things that I was explaining him. He even started asking me questions that are really still open to our engineering team! By the way, it was just a 20 minute conversation. How awesome is that?! Phil is really really smart.?" – Kirill K.
"Phil, the most well-dressed guy in the office… Thank God he brought order and control to the office. Now, we have to bribe him if we would like to buy new screens or yummy snacks. I can't imagine all the bribery that's going to occur once the new MacBookPro hits the shelves! ? But seriously, it's really great to have you on the team, Phil!" – Marc G.
"Since Phil has been working with us, Amazon has doubled their revenue! (And, I think they actually purpose-built the 1-Click button and Dash Button, just for him.) ? On a serious note, Phil is an awesome guy who knows when it's time to be serious and when it's time to have fun. He cares a lot about AmpMe and everybody can count on him. I'm really glad that I get to work with him."  – Keith B.
"Phil is the type of person everybody wants working on their team. He is super hard working, motivated and is such a great person overall. On his first day of work, he showed up wearing a suit … He sets the precedence super high for being a team bad ass! ?" – Riana T.
"Phil is the coolest finance guy I've met. He's super smart and down to earth. He puts 110% into whatever he does." – Ali K.
"Working with Phil is awesome! What struck me when I first met him was his "go big or go home" attitude. From day one, I could tell that he was a team player and that he was deeply vested in ensuring AmpMe's success. He's also a great people-person and takes time to get to know everybody he meets. It's really great to work with you, Phil! You rock! ?" – Samantha B.
"I don't know why, but ever since Phil has started working at AmpMe, everything has been running more smoothly. We have more money in the bank, we hired many new people and we've now got a brand new office that's much bigger and nicer looking! I guess that's because he's a Financial Controller… looks like he's doing a good job with everything." – Michael M.
Comments
comments