G, Gomez, Awesome Marc… Our amazing iOS Developer! Does this guy ever not smile? Seriously, this guy is always happy; grinning from ear to ear. When this guy's not busy squashing bugs, or chowing down on some penne alla bolognese, he enjoys hiking, trail running, travelling, and shooting some hoops. (?Balla!)  As a matter of fact, when Marc was a child he dreamt of being a sportsman! (That was until he began dipping into computers, which eventually changed his mind.) Marc's really got a true "ride or die" attitude and it shows. Crazy fact: Marc actually left his job, family, and Andorran life to travel around Canada and the USA for an entire year. He enjoyed himself so much that he'd one day like to go back to Alaska or Yukon where he'd spend his winter in a log cabin hunting for beautiful aurora borealis. ?? #PERF
Although he's only been with us for 6 months, he's already definitely left a mark in everyone's hearts. It's hard not to notice Marc's caring ways and attentive nature. He's appreciated by everyone on our team. When asked what 3 things he'd grab and bring to safety if there was a fire in our AmpMe headquarters, he said, "Just one: VR room. ? Seriously, my laptop, a co-worker if he/she is in trouble and a jacket. It's starting to be chilly outside. ?" (See! He's always looking out for others.) Gotta love Marc! By now you're probably wondering why and how an awesome iOS Developer from Andorra (not Spain, peeps!) wound up at AmpMe, right?
? So, G…How did you hear about AmpMe. We're all ears. ??
At the time, I was in Magog, looking for jobs in Montreal when one night (at midnight), I received a message from our awesome hustler, Ali. The next morning, as I was having breakfast, I was testing the app out of curiosity. I have to say that I was impressed with what the app was able to do. Two hours later, I was being interviewed by the team. To think it's only been 6 months and it's already the best place I've worked at!
Why did you join AmpMe?
Usually, when I use apps, I don't look at them in the same way that a standard user would. I'm always analyzing them, trying to figure out how they manage to develop features or understand their underlying framework. I can still remember the first time I played with AmpMe and that I got my two devices synced up, playing the same song with extreme precision. Needless to say, I was fascinated. "How did they do that?" I always asked myself. From that moment on, I knew that I wanted to join the team. I wanted to help improve the app and allow even more users to have an awesome experience.
What makes AmpMe different from other startups?
To be honest, I've never worked in a startup before. Being from Andorra, working in such a large company, meant that I was used to a very different work environment. But now that I've learned more about other startups here in Montreal I can say that AmpMe is created by a talented and passionate team. (We also happen to have super nice offices and a cool vibe.) We have a total "work hard, play hard" philosophy and we run with it. We're all in.
What is it like to be an iOS Dev. at AmpMe? What type of tasks do you do on a daily basis?
To be an iOS Developer at AmpMe is very exciting. You're one of the people who works towards improving an app that is used by thousands of users on a daily basis. While coding, you get to take care of all the little and big details that keep users happy every day.

Of course, you spend an important part of your time fixing bugs, but you also get to implement the new features that we are always implementing and integrating to the app. You also do some QA, meanwhile you find yourself in the middle of a Nerf gun war… As you can see, it's a really cool job, in a fun environment.
What I like the most about AmpMe is the trust that we have in one another and all of the things that we continue to learn. Working as an iOS Developer doesn't limit itself to iOS code. For example, every day I get to learn more about how the backend or the Android side of development works. Anyone is welcome to work on various tasks, as they add their own part to it. It's great!
What's something that you've learned about yourself through working at AmpMe?
I've always thought of myself as someone who doesn't give up. Working at AmpMe has allowed me to confirm this. If something doesn't work as expected, I keep working on it and try to find the perfect solution. Even though it sometimes feels as though you're hitting your head against a wall again, and again; I've learned that if you keep at it, you'll find a solution. It's always good to take a break, take a step back, and ask a coworker with fresh eyes. ?
What's something that you're VERY proud to have accomplished at AmpMe?
I don't think that I'm proud of one thing in particular. However, I'd like to say that I'm proud of every change I have made over time. Each detail is an accomplishment in my eyes.
What is it like to work with an investor like Martin-Luc Archambault?
I'll be honest here… I had never heard of MLA before. In fact, it actually took a few weeks for me to realize the grandeur of his influence in Quebec. Being from abroad, I wasn't exactly familiar with all of the local names and cultural references. Over time, I've gotten more familiar with them. This being said, from the first day I met Martin-Luc I could sense his passion, I could see that he was very knowledgeable, and I could tell that he had experience in building brilliant businesses from scratch. He is an important and essential piece of the startup. Although he isn't always in the office, he is very present and available all the same. As a matter of fact, he's one of the team's best beta testers and his vision and ideas are terrific.
What's the coolest thing about working at AmpMe? 
Advantages… Where do I start? First of all, I work with such a talented team, the offsites are lots of fun, and I always work with the latest technology. Not to mention, I can work from the comfort of my home on some days, or I can come work in our awesome office space. What more can I ask?
What's the toughest thing about working at AmpMe?
Some people may think it's tough to work for such a high-potential startup, but I don't. Working in the startup realm isn't exactly like working a typical 9-5 job where you leave the office and forget about everything until the next morning. We work hard, we are always connected, we are flexible and we all do what we love. Together, we align our passions to work in the same direction as we work towards building something great!     
What type of personality or qualities should someone have if they're looking to work as a developer at AmpMe?
Passion! Given our fast-paced environment, we're always looking for people who have a solid understanding of technology and somebody who can jump in with that "go big or go home" attitude. It's equally important to have somebody who can internalize and reflect upon their actions to optimize processes or find better solutions. It's also a plus if you're friendly. ?
What's one of your favorite AmpMe moments or memories?
Hmm… I'd say the time we first launched our Youtube integration and received our first round of funding. I can still remember all of the downloads we were getting, all of the tech buzz, the news talking about us… Whoa! It was cool! Being able to experience all of this first-hand was an incredible experience. It's definitely something that I'll remember for a long time. 
-Oh yes! And, that week I also learnt where Gauchetière street was in Montreal! That was a "special" moment, too. ? 
How many songs do you think you've listened to since you've been with AmpMe?
I think that in the 6 months I've been here I've easily listened to more music than I have ever listened to in my entire life! ? I can't say how many precisely, but the average number of songs I listen to on a daily basis easily exceeds 20-25 songs per day.
What's the last song you listened to?
For sure it's the number one hit that's on our Youtube playlist; Fifth Harmony. I keep hoping Keith will change it before I become crazy. (And, please don't place Selena Gomez's "Kill 'Em With Kindness" at the top of the playlist again!)
Of course, when I'm not listening to the AmpMe playlists, I enjoy chilling to some Nightcore or Cascada. I'm a big fan of electronic music, ska, and pop.  
Biggest pet peeve: When people ignore you and don't answer your questions via chat or email. ?
Words to live by: Live your dreams, don't dream your life.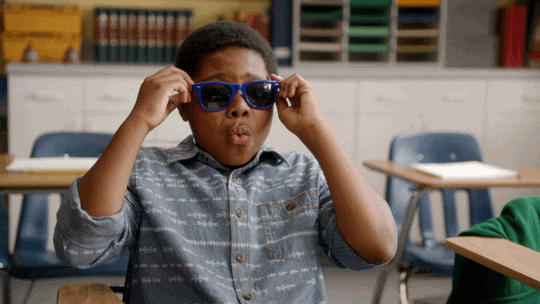 *** BONUS QUESTION *** (And, a joke.)
If you could be a superhero, who would you be and why?
If I could be any superhero, I'd choose IronMan because I really like electronics, I make my own circuit boards and, of course, programming. He's also a normal human, he uses his brain to create all of his inventions. He's an awesome dude. 
Funny joke: Do you know why six is afraid of seven? Because seven eight (ate) nine. ?
Sure G has squashed hundreds of bugs, brought innovative ideas to the team, and developed some wicked technology, but there's a lot more to it than that. We're truly lucky to have such a kind-hearted and attentive colleague in our midsts. Although he may be soft-spoken, his presence is precious to us all. Here's why…
"G has an awesome positivity, is a polyglot, and codes for one of the best companies in the city… need I say more? (also happens to be one of my fav peeps) ✌?" – Ricky Lee J.
"Marc is truly one of the most thoughtful people around. He's kind-hearted, always happy, and a great listener. His smile always brings tons of good vibes to the office. Marc is also reliable, hard-working, and passionate about his job. He's always available on (or, off) Slack to answer any questions or help squash some bugs. It's a true pleasure to work with Marc and I appreciate his caring ways. He's always looking out for others and attentive to their feelings. The world needs more Marcs! You're awesome, Marc. ? " –  Samantha B.
"3 words! He is awesome. I've never seen G without a smile on his face, always happy and always ready to help. He is a real team player and Marc literally changes the office vibe." – Marc M.
"G is the man. His attitude is great and he's always grinding away to build a better app. And his hair is really soft." – Josh C.
"I really like 100% of the people from Andorra I've met." – Mitch R.
"Marc is a brilliant developer. His character is an honorable one and his compassion for others is limitless. There's no G in team but there should be, cause you want him on yours. ??" – Mahdi K.
"Marc is like the god of all iOS Developers. He knows everything! I really like working with him and he's always there when I need help to find my coat ticket or my apartment on GAUCHETIÈRE." – Keith B
"Working with G is a pleasure. Not only is he an extremely hard worker, but he also brings a lot of positive energy to the office. He's easy-going, an awesome team player, and he's always smiling. His contagious happiness always puts smiles on everyone's faces." – André-Philippe P.
"G (his nickname) is the perfect example of a teammate who loves his job. Whether it's raining or snowing (Yes, the snow is coming G! ?), he's always got a smile on his face and is hard at work. As a matter of fact, I don't think that I have seen him get anxious or nervous about anything – ever!" – Michael M.
"G defines the term silent but deadly – he's quiet all day but the minute you turn your back he'll pull an unexpected prank. But on a serious note, G has a very strong work ethic and it's inspiring to see him when he's in his zone!" – Ali K.
"Marc is one of the most calm individuals in our team. Cool under pressure and always smiling, it's great to work with him. Also, thanks for always helping me out with the VR!" – Philippe D.
Comments
comments