?? Mic, Our Superhero Android Dev. ??
Meet Michael; Mic for short! Funny, thoughtful, analytical, and a bit of a stickler for organization, not to mention that he likes to have a corner-view desk in every office he works. Although he's soft-spoken, this guy is a real party animal! (He starts an average of 20 parties per day on AmpMe! ?) He's also a little hockey obsessed. (I asked him what 3 items he'd bring with him if he were heading to a deserted island and this is what he answered: A hockey stick, a ball and a hockey net. ?) With a million dollars, I can only imagine he'd build a massive hockey arena (or, two) for him, his family, and friends to enjoy.
With over 100 k lines of code under his belt at AmpMe, let's just say we're glad to have Mic as our Android Developer. He's passionate about what he does, he's confident, isn't afraid to speak his mind, and he's got mad developer skills. Mic always delivers and always steps up to the plate. Don't be fooled by his reserved nature because this guy's got a couple (hat)tricks up his sleeve… So, why did Mic join AmpMe?
Go for it, Mic! Tell us more about your AmpMe adventure. ?
In August, 2015, when I returned from my summer vacation I was greeted with the unfortunate news that Spotr, my work place, was closing its doors. Wow! What a way to end my holidays. By then, Martin-Luc had been collaborating with Mirego to develop AmpMe. It was good timing because Martin-Luc was actually beginning to build his own AmpMe team and offered that I come on board to help him launch this new startup. His offer caught my attention. I was very enthused at being the very first developer hired for such an interesting project. Plus, I had already tried the app in the past while it was in its first alpha versions back in January, 2015. I can still remember being most excited about the fact that the app functioned on iOS and Android! ?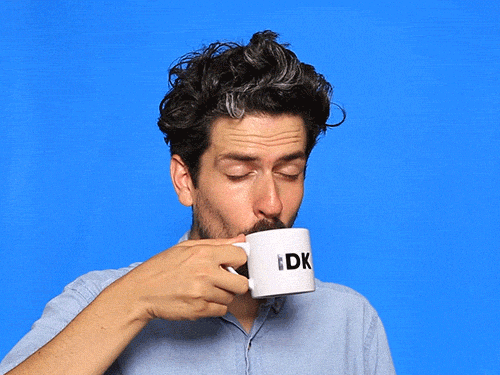 1. What's the most challenging thing about developing an Android-based technology?
Personally, I've always been an Android fan. Come to think of it, my very first cell phone was a Galaxy S (Android). Being an Android Developer for such an innovative product opens a world of possibilities and awesome challenges. Every day, we juggle with over 8,000 Android device variants. And, that's on top of the multiple OS (4.x to 7.x) combinations! I won't lie… Some days are really tough and I secretly wish that I was working on iOS, but at the end of the day, I really do love my unique position. Knowing that I can solve complex technological issues and push our Android capacities to the next level, is something that I am truly proud of. I've always been driven by perseverance, and I believe that it's the ultimate quality required for anybody looking to develop Android technologies. All in all, I'd say it's a match made in heaven. I wouldn't have it any other way. #LoveMyJob
2. What's something that you have learned about yourself while working at AmpMe?
Although this may sound like it's in contradiction to perseverance, I'm never afraid to speak up and let my manager know if something is off or impossible to achieve. However, after talking it through, he helps me realize that it's possible to get around things to make them work. In other words, I've learned that I sometimes jump to conclusions too quickly, and that I should take the time to dig into the issue some more before speaking out. I've learned to turn my tongue 7 times, before speaking to make sure that I'm certain about what I am saying. This being said, I'm never afraid to admit I'm wrong and I take full accountability for my mistakes. ?
3. What's your biggest achievement?
When I first started at AmpMe, I had ) experience in regards to Android. Today, I'm proud of the groundwork I've made and confident in the experience I've developed to handle and lead the development of an Android production app. 
4. What is it like to work with an entrepreneur like, Martin-Luc?
I've been working with Martin-Luc for over 4 years now. When I first started working with him he wasn't as publicly "famous", but since he's been on Dans l'oeil du Dragon, he's become a bit of a local celebrity. When kids get excited because they've seen my "boss" on tv, I feel a little shy, but very proud all the same.
5. What are some of the perks that come with working at AmpMe?
Being able to work while I listen to music (aloud) is a definite advantage… And, sometimes a disadvantage! Let's just say that it gets a little chaotic when 5 developers simultaneously play different music on their devices. However, it also means that we can enjoy music parties while we work! Oooppss… And, let's not forget that working with such an awesome team is probably the number one perk! ☝?
6. Tell me about one of your fave AmpMe moments or memories.
I can't say that there's a moment in particular that stands alone, but to see how far the team and product has gotten up until now never ceases to impress me. To think it started out with MLA, Keith, me, and now we're an ever-growing team of 20 people. It's amazing! Every time we hire a new teammate it's memorable. 
Oh, and I almost forgot… The time we added the Music Library service to our app was pretty cool. This was the first "real" complex task that I heavily contributed to, so it felt great to accomplish!
7. Words to live by: La réussite se bâtie dans la persévérance.
8. What's your favorite type of music?
Soft Rock; or anything that Brandon Flowers produce! If you ask me about my fave albums, I would say Flamingo by Brandon Flowers and Sam's Town by The Killers.
***BONUS QUESTION***
If you could be a superhero, who would you be and why?
Batman! He's the only superhero without super powers. He leads with confidence and courage, and that's what makes him a superhero. (Ok… Maybe his big arms and gadgets have something to do with it, too!) ? 
You see, having Mic on our team is a little like having our own personal Android superhero. Just like Batman, he leads with confidence and courage, as he uses his tech gadgets to squash those evil-villain bugs and create an app that makes the Android world a better place. You rock Mic! Keep on kicking Android butt in style! ? Here's what Mic's colleagues have to say…
"After many years of working with Michael (even before AmpMe!), I can tell you that Michael is very hard working dev who isn't affraid of diving head first in any challenges you can give him. He started at AmpMe as an Android dev, with almost no Android experience, but in no time, he learned and now excels at it." – André-Philippe P.
"Mic has the focus of a hawk and tackles problems head on
." – Madhi K.
"Mic is really a sweet guy! He's always happy, positive, and willing to give a lending hand. What impresses me about Mic is his sheer confidence. Mic knows what he's doing and he isn't afraid to speak his mind. I've also discovered that Mic has excellent leadership skills. He can take the lead with confidence and never shies away from a challenge. It's really great to work with you, Mic! ?" – Samantha B.
"It's been a pleasure working with Mic, he's always eager to ask and learn and he's not shy to say his opinion. One thing I really respect about him is that he never leaves his to do list unfinished!" – Ali K.
"Mick is calm, practical and has a great sense of responsibilities. This is why he managed to steer the Android ship through that rocky first year of the product. It is truly a great pleasure to work with him" – Marc M.
"Mic brings a hyper critical eye to our Android environment and never settles for the mediocre!" – Josh C.
"I love working with Mick. He's always willing to help me out or answer my tech questions (and doesn't judge my lack of knowledge). I'm also jealous of the fact that he can eat so much Ben & Jerry's without gaining weight." – Philippe D.
"DEV!?" – Keith B.
"You would love to see Mic playing "A chair in a room" in the VR. ? Since the first day, Mic and I took care of setting up the most valuable thing in the company… yes, the VR room. ? To have him as a coworker like him is a pleasure. He is always open to helping others and willing to explain all you need. It's a little sad to know he is on the dark side and hard to make him realize it. To work on Android, everyday hasn't been easy at all. Although, he's on Android, he's a good guy all the same. ??" – Marc G.
Comments
comments