Sweet, kind, caring, thoughtful, helpful, attentive, reliable, and more… That's our one and only Riana! Although she is discreet in nature, she also has a wild side. As a matter of fact, did you know that she's jumped off a bridge in New Zealand – twice? (Shhh! Don't tell anyone. She was underage, too. ?) She also plans on going skydiving one day. Who knows, the Maldives might be an awesome place to visit. So when this cool chick isn't busy dancing to House, Hip Hop, Funk, Reggae, or anything with a sweet baseline, she's busy managing about a gazillion things; all at once!
What makes Riana that much more amazing is the fact that besides managing  everything at once, she's ALWAYS available. Regardless of the time of day, you can ALWAYS count on Riana for anything and everything. She truly cares about each teammate and is always looking for ways to make sure they feel included. She's a real sweetheart. (Really!) When asked what the last gift she gave someone was, she answered, "my heart." (Awww! ?) Seriously, I'm not quite sure what we'd do without her. Although she may be discreet, she's the real backbone to this business. She's really been here since day 1 making sure that AmpMe is up and running and that everyone is happy. In fact, she's like our very own Chief Heart Officer.  ? So, how did Riana wind up in the startup world you ask? Well, let's ask her…
      ? Go for it Riana… Tell us some more! ?
Why AmpMe? What makes AmpMe different from other startups?
I had previously worked very closely with Martin-Luc on several other projects. So when it came time for him to seriously invest all his time and efforts into AmpMe, he asked me to continue working alongside him. From the first day I met him, I told him that I had always been interested in working for a startup, to be a part of something that would grow – something that would become big. I just really lucked out that AmpMe is a music app, because I love music – it is a big part of my life.  
What is it like to be one of the only girls on the team?
Honestly, I thought it would be tougher than it actually is. I don't feel like I have to compete with any of the guys – our jobs are so different in many aspects. At the end of the day, we are more like a dysfunctional family that gets along super well.
What is it like to be Chief Heart Officer at AmpMe? What are your daily tasks or challenges?
Have you met Martin-Luc? Do you have any idea how busy he is? I manage his entire schedule (and that in itself is a full time job ?). I also coordinate the event planning and always try to make a positive impact on the team's moral … whether that includes organizing a great team building experience, coordinating milestone events or even just stocking up the goodies in the office. ?
What is it like to work with a bunch of ''geeks''? ?
Haha! I love it! They may be a lot smarter than me in some aspects, but I'm sure I could kick their butts in others. ? We are all young at heart here. ❤️
What's something that you've learnt about yourself while working at AmpMe?
I am super good at adapting myself on the spot.
What inspires you about AmpMe?
There are so many things that inspire me about AmpMe – first off, the concept of the app – bridging people from all over the world through music is incredible enough. Second – the culture of AmpMe and working for this type of company, where they actually care about investing in their employees, is an amazing thing as well. ?
What's the toughest thing about working at AmpMe?
All the incentives they throw in your face. ?
What's the most interesting thing about you that we wouldn't learn from your resumé alone?
My parents both worked for NGOs and I was lucky enough to have lived and travelled all over the world. I've gone horseback riding around the pyramids, white water rafting in South Africa, camping in the desert of Namibia, gone on safaris in Botswana, scuba diving in Fiji … and the list goes on!
Open you phone. Now, what's the last song you listened to? Janet Jackson – IF (Kaytranada Remix) ?
Tell me about one of your fave AmpMe moments or memories:
When our CFO got crazy drunk (but don't tell him I said that)! lol
Any advice for somebody looking to join AmpMe? Be ready to work hard and play hard. ?
Words to live by: Believe in yourself, you are more than worth it. ??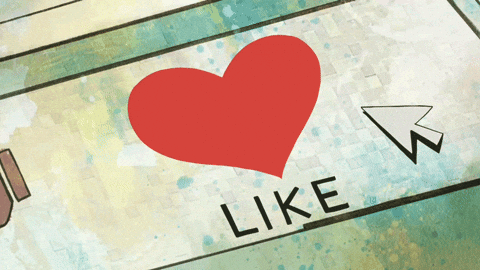 ? ? ? ? BONUS QUESTIONS ? ? ? ?
Imagine the team is a box of coloring crayons. What color would you be? Cerulean lol (Here's the Pantone link in case you're not sure what Cerulean is. ?)
If you had a million dollars you would… Donate a portion to UNICEF, take my friends and family on a big trip down south and invest the rest!
When you were a child, what did you dream of being? I had 2 big dreams – one was to be a backup dancer and the other was to be an author who wrote her books on her horse farm in the mountains.
Biggest pet peeve: Lateness ?
As noted above, Riana is a key member of our team and we'd most-likely crumble without her. Everybody on the team is very thankful to have her around. Day in, day out she pours her blood, sweat, and tears into this startup. It's safe to say that we all miss her when she's not in the office.
"Riana is always ready help and always makes sure that the things she works on get done on time. She is reliable, versatile and loves learning new things. Her positive attitude is contagious and brings tons of good vibes to the office. We are truly privileged to have her on our team.?" – Martin-Luc Archambault
"Riana is very dedicated to her work and always ready to help no matter what time it is. Late night email and text message, she answers them all. Riana is also the sweetest person on our team.❤️" – Marc M.
"Riana… where should I start? From the insta replies at midnight to caring for every single person on our team to making sure everything is in check, ALWAYS. She is a great person with a very compassionate heart and has the ability to juggle an infinite amount of tasks without breaking a sweat – the people that have her in their life are way too lucky! ☺️" – Ali K.
"Riana is without a doubt the most kind, reliable, and thoughtful person on the team. She's always looking out for everyone, making sure that everything runs smoothly, as well as ensuring that everyone on the team feels welcome. She carries a lot of weight for the team and does an amazing job at it. Plus, she's always smiling! It's really great to work with you, Riana!" – Samantha B.
"To put it simply, she's a Superwoman! Now to elaborate, I have never met someone with such outstanding structure, discipline, dedication and consistency and at the same time be incredibly zen, warm and comforting. She works astonishingly hard but blankets it with grace. I value her tremendously and I think the team would say the same!" – Mahdi K.
"Riana is one of the kindest people I know. Even though he schedule is booked almost 24/7, she's always willing to help me out whenever it may be needed. To be frank, I'm not sure how I would have survived my first months at the AmpMe without her! Besides being a great colleague, she has also become a friend with whom I can trade baby stories with and poke fun at Ali." – Philippe D.
"Riana is one of the most efficient people I know. I can always count on her. She's always available and responds immediately. She's a real machine! ? We're all really lucky to have Riana on our team!" – Keith B.
Comments
comments